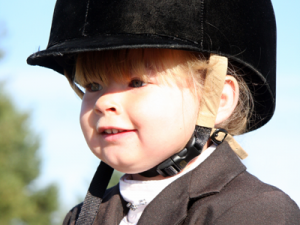 GROUP INTRO CLASSES with pony rides
Tiny Trotters classes for 1 hour  with parent. Offered by appointment during the months of April, May, June, July, August, Sept., and Oct. Will be held for groups of 4 or more.  Please email or call to arrange a day/time.
Only $35 per class, this class is designed for ages 2-6, and will include brushing the pony, getting the saddle and bridle, pony riding with help, and an arts-and-crafts project.
We have great picnic facilities and a bathroom, and lots of animals!
REGISTRATION REQUIRED. Please contact us to sign up.
RIDING CAMP
Tiny Trotters camps are available for occasional weeks in the summer months from Tuesday – Friday, 12:30-2 pm. Great price for $220/week! Ride your own horse each day, make friends, and a make horsy crafts too.
See the horse camp page for information and registration forms.
PRIVATE LESSONS
Private lessons and semi-private lessons are offered by appointment.
A discount book of 10 lessons available.