Welcome to Red Gate Farm!
Located in beautiful Bluemont, Virginia, Red Gate Farm provides a friendly and family-oriented atmosphere for you and your horse. We're just 18.5 miles from Leesburg, 9.5 miles from Purcellville. We offer:
Private, semi-private and group riding lessons (child and adult)
Student horse shows, fun schooling jumper shows, and formal VHSA associate hunter/jumper horse shows
Camp programs (ages 3 and up)
Seminars and special events
Large, lit indoor and outdoor riding rings with jumps, sprinkler systems and excellent footing
Grass dressage arena
Cross-country courses for all levels
Trail ride on property
Large Amish barn housing 14 stalls with auto waterers
2 Wash stalls, grooming stalls, 2 tack rooms, 2 bathrooms, and large indoor viewing gallery/party room
50 Acre pastures with run-in sheds and auto waterers
We pride ourselves on operating a friendly and professional facility, and we welcome all of your comments and suggestions. Please contact us for inform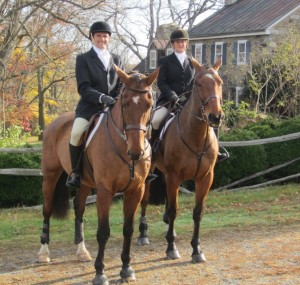 ation on leasing, boarding, birthday parties, Girl Scouts, horse shows, camps and lessons. Thanks!
Email: RedGateFarmVA@aol.com
Phone: 540-882-3530
Address: 19255 Foggy Bottom Road, Bluemont VA 20135