COMBINED TESTS ARE OPEN TO ALL RIDERS & HORSES! Large indoor and outdoor rings with premium footing.  Gravel parking lot; overflow in field.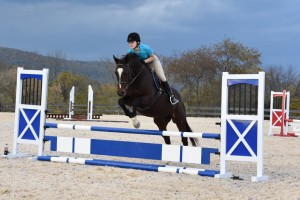 Click here for the ONLINE REGISTRATION FORM
All riders must have a signed Red Gate Release Form on record with us before riding!
Click here for Photographer (Hannah Jones Photography)
2018 COMBINED TEST SCHEDULE*
19255 Foggy Bottom Road
Bluemont, VA 20135
Sunday, March 18  (9 am start)— Closing Date: March 12—  Judge: TBD
Sunday, May 20 (8 am start)— Closing Date: May 14—  Judge: TBD
Sunday, August 5 (8 am start)— Closing Date: July 30—  Judge: TBD
COMBINED TEST LEVELS
Introductory— USDF 2015 Intro Test A— 18″ Max Jump Height
Elementary— USDF 2015 Intro Test C— 2′ Max Jump Height
Beginner Novice— USEF 2014 Beginner Novice Test A— 2'7″ Max Jump Height
Novice— USEF 2014 Novice Test A— 2'11" Max Jump Height
Training— USEF 2014 Training Test A— 3'3″ Max Jump Height
 COMBINED TEST FEES
Entry: $75 (non-CDCTA member), $70 (CDCTA member)
Late Fee (applies after closing date): $20
Extra Dressage Tests: $40/test
Extra Jump Rounds: $25/round
Click here for the ONLINE REGISTRATION FORM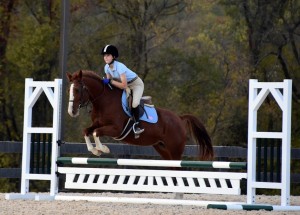 We welcome all competitors from local stables, including our Red Gate Farm students. Our facility boasts excellent footing, great judges,  new jumps, indoor and two outdoor arenas, and spectator seating. Our shows have always been fun and our staff is friendly and helpful. Come and join us! Ribbons are awarded to the top 6 riders in each division. Riders in the introductory division will receive a completion ribbon if they finish but are outside the top 6. We are associated with CDCTA and MCTA and will run our combined tests according to their rules.
Trailer parking is available in our field with easy access to the ring and facilities. Bathrooms and water are available at the main barn.
Designed to have straightforward courses with professional jumps and questions appropriate to the level.
Red Gate Farm wants everyone to have a pleasant, safe, and fun experience. Good luck to all!!
*In case of inclement weather, the horse show may be cancelled.  A message will be posted on our website and on our answering machine by 6:00 am.  Please call (540) 882-3530.  Combined test includes ribbons and prizes for placings 1-6 in each division.
PROVISIONAL TIMES are below.  UNLESS someone feels they do not have enough time in-between phases or if some other issue needs to be considered, no need for a reply to RedGateFarmVA@aol.com.    We will do our best to make any necessary adjustments.  Posted times will become FINAL AS OF 8 AM FRIDAY MORNING.  Competition is on SUNDAY.
PARKING:  Trailers: We will park trailers up by the right side of the indoor arena and on grassy area past arenas and toward the house. IF RAIN, we will make every effort to park on gravel.
Cars: Park on the left side of the indoor arena.  To get there, at top of drive, turn left and pass  front of barn, then turn right after barn.
 VET—ON CALL ONLY; No FARRIER
Show Office open and packets available  Sunday at 7:00 AM.  
Weekend show mobile phone number (703)585-7586.
GENERAL COMPETITOR NOTES:
Parking Lot  OPEN at 6:45 Sunday morning
Dressage warm up in small outdoor arena; Dressage test in indoor arena.
Stadium warmup in grass on left side of indoor arena.  Stadium course in large outdoor arena.
Please bring your own water/snacks; there is NO snack bar, but the indoor wash stall may be used to hose off your horse.
Braiding not necessary; formal attire not necessary.
Event timetable posted below
Please be sensible when parking Sunday morning;  and thank our volunteers
All ribbons/prizes will be given out unmounted at the show office.
Show Jumping phase:  Will be given a window of time to complete your round.  Fences will go from  lower to higher heights.  The course is basically the same for all levels.  Jump rounds can be added for $30.  Course walks will be available when we are adjusting the fences and whenever the ring is available.  REMEMBER that any fall related to a jump in the jumping is an elimination—you must leave the course at a walk.
2017 RESULTS:
Red Gate Farm Combined Test 8/6/17
Paid
Rider Name
Horse
Division
Dressage
Stadium
DR
SJ
Total
Placing
265*
Solange Johnson
Parker
Intro
Sun 7:45 am
Sun 9-9:30 am
31.0
0
31.0
2
108
Carol Richardson
Onyx
Intro
Sun 7:52 am
Sun 9-9:30 am
SCR
—
—
—
368
Kathryn Doherty
Pepper
Intro
Sun 8:00 am
Sun 9-9:30 am
33.75
33.75
3
$70

310*

Robyn Harter
Mister Earl
Intro
Sun 8:08 am
Sun 9-9:30 am
22.8
0
22.8
1
2*
Cassandra Good
In Her Hey Day
Intro
Sun 8:16 am
Sun 9-9:30 am
37.2
0
37.2
6

361*

Tanina Linden
Wellie
Intro
Sun 8:24 am
Sun 9-9:30 am
34.375
0
34.375
4

371

Cindy Lindsey
Ruben
Intro
Sun 8:32 am
Sun 9-9:30 am
35.0
0
35.0
5
 CC

415

Morgan Appell
Chilli
Intro
Sun 8:40 am
Sun 9-9:30 am
36.875
E
E
248
 Hanna Mullan
Joey
Elem
Sun 8:50 am
Sun 9:30-10 am
34.75
0
34.75
4
41*
Kasey Mosely
PW
Elem
Sun 8:58 am
Sun 9:30-10 am
37.75
4
41.75
8
 196
Erin Cornell
Bentley
Elem
Sun 9:06 am
Sun 9:30-10 am
34.50
4
38.50
7
366
Lily Mutzig
  Razz
Elem
Sun 9:14 am
Sun 9:45-10:15 am
35.0
0
35.0
5

374*

Holly Sutherland
Louis
Elem
 Sun 9:22 am
Sun 9:45-10:15 am
35.0
0
35.0
6 tie broken with collective score
84
 Gillian Lawson
Lux
Elem
Sun 9:30 am
Sun 9:45-10:15 am
30.25
0
30.25
3

163

Dawn Ross
Cosmic Storm
Elem
Sun 9:38 am
Sun 9:45-10:15 am
26.754
0
26.754
1
 362
Sandy McCormick
Rain Colony
Elem
Sun 9:46 am
Sun 9:45-10:15 am
28.25
0
28.25
2
218
McKenna Martinez
Scarborough Fair
BN
Sun 10:04 am
 Sun 10:15-10:45 am
33.16
0
33.16
3
141
Julie Miller
Charlie
BN
Sun 10:12 am
 Su 10:25-10:45 am
18.16
0
18.16
1
14*
Cami Hustead
Parker
BN
Sun  10:20 am
 Sun 10:25-10:45 am
27.89
0
27.89
2
342
Ryleigh Sullivan
Orby 25
 Novice
 Sun  10:30 am
 Sun 10:45-11:15 am
31.30
0
31.30
1
318
Hannah Schofield
Fastidious
 Novice
 Sun 10:38 am
 Sun 10:45-11:15 am
38.26
R
38.26
R
109
Carla Abramham
Perla Dubh
Training
 Sun 10:48 am
 Sun 11:15 am-11:45
36.19
0
36.19
1
364
Robin Bickel
Rocky
Training
Sun 10:56 am
Sun 11:15 am-11:45
37.71
0
37.71
HC
Red Gate Farm CT May 28, 2017
No
Rider Name
Horse
Division
Dressage
Stadium
DR
SJ
Total
Placing
 267

$155

Lily Mutzig
 Rebel
Intro
Sun 7:52 am
 Sun 9-9:30 am
 38.4
 –
 38.4
 3
 190

$60

Heather Kavanagh

Horse use last CT

Brooke's Legacy
Intro
Sun 8:00 am
Sun 9-9:30 am
 35.32
 –
 35.32
 2
 318

$80

 MelindaMcCullah
Ruben
Intro
Sun 8:08 am
NONE
 33.75
 –
 –
355

P

Cassandra Good
In Her Hey Day
Intro
Sun 8:16 am
Sun 9-9:30 am
 36.875
 8
 44.875
 4
 110

$90

Sandy McCormick
Rain Colony
Intro
Sun 8:24 am
Sun 9-9:30 am
 26.0
 –
 26
 1
 371

$95

Melissa Licari
 Naturally Mine
Elem
Sun 8:32 am
Sun 9-9:30 am
 SCRATCH
 351

P

 Robyn Harter
Mister Earl
Elem
Sun 8:42 am
Sun 9:30-10 am
 35.5
 –
 35.5
 3
 173

$150

Kasey Mosely
Pepper
Elem
Sun 8:50 am
Sun 9:30-10 am
 37.0
 37.0
 4
 353

P

Katie Meek
King of Cool
Elem
Sun 8:58 am
Sun 9:30-10 am
 41.0
 4
 45.0
 5
 114

P

Cami Hustead
Elem
Sun 9:06 am
Sun 9:30-10 am
 31.75
  31.75
 2
 70

P

Regla Garrett
In Reality
Elem
Sun 9:14 am
 Sun 9:30-10 am
 37.25
 8
 45.25
 6
 363

P

 Nicole Doering
Worth the Whiskey
Elem
 Sun 9:22 am
 Sun 9:30-10 am
 24.0
 –
 24.0
 1
 137

$95

Mia Gryniuk
Ember
BN
Sun 9:32 am
Sun 10-10:30 am
 39.74
 –
 39.74
 6
 352 P (late)
McKenna Martinez
Scarborough Fair
BN
Sun 09:40 am
Sun 10-10:30 am
 36.57
 –
  36.57
 5
 375

P

Lily Wyatt
Bento Box
BN
 Sun 09:48 am
 Sun 10-10:30 am
 33.68
 –
 33.68
 4
172

P

Abbey Windle
Peter Parker
BN
Sun 09:56 am
Sun 10-10:30 am
 32.63
 –
 32.63
3
 248

P

 Kylee Keahon
Duck Duck Goose
BN
Sun 10:04 am
Sun 10-10:30 am
  30.52
 –
   30.52
 2
 372

$125

Viktorija Petraitis
Our Little Secret
BN
Sun 10:12 am
Sun 10-10:30 am
 30.26
 –
  30.26
 1
 319

P

 Abby Hacecky
 The French Bear
 Novice
 Sun  10:22 am
 Sun 10:40-11 am
 36.09
 4
 40.09
 2
 359

P

 Emma Keahon
 Breaking Dawn
 Novice
 Sun 10:32 am
 Sun 10:40-11 am
 31.74
 –
 31.74
 1
 373 P
 Erika Cook
 IdleHour Grace
Training
 Sun 10:42 am
 Sun 11 am
 39.52
 –
 39.52
 1
Red Gate Farm CT April 23, 2017
No
Rider Name
Horse
Division
Dressage
Stadium
DR
SJ
Total
Placing
356
Kasey Mosely
Pepper
Intro
Sun 7:52 am
Sun 9-9:30 am
43.7
0
43.7
4
200
Jessica Gresset
Olive
Intro
Sun 8:00 am
Sun 9-9:30 am
45.6
–
–
 –
374
Hanna Mullan
Joey
Intro
Sun 8:08 am
Sun 9-9:30 am
33.7
0
33.7
 1
357
Tanina Linden
Wellie
Intro
Sun 8:16 am
Sun 9-9:30 am
41.9
0
41.9
2
373
Angela

Bailey

Sir W Bentley
Intro
Sun 8:24 am
Sun 9-9:30 am
39.4
4
43.4
 3
334
Lily Mutzig
Rebel
Intro
Sun 8:32 am
NONE
37.5
–
–
 –
322
 Heather Kavanagh
 Brooke's Legacy
Intro
Sun 8:40 am
NONE
35.0
–
–
 –
355
Heidi Wardle
Ararat
Elem
Sun 8:50 am
Sun 9:30-10 am
33.0
0
33.0
1
217
Alex Skoftland
 Key of Solomon
Elem
Sun 8:58 am
Sun 9:30-10 am
40.5
0
40.5
 4
370
Cami Hustead
Parker
Elem
Sun 9:06 am
Sun 9:30-10 am
34.5
0
34.5
 2
358
Sophie Makarita
Rebel
Elem
Sun 9:15 am
Sun 9:30-10 am
36.0
0
36.0
3
372
 Sarah Gresens
 Binn Looking
BN
Sun 09:25 am
 Sun 10-10:30 am
–
–
–
 –
369
Mia Gryniuk
Ember
BN
Sun 09:33 am
Sun 10-10:30 am
40.5
0
40.5
4
368
McKenna Martinez
Bailey
BN
Sun 09:41 am
Sun 10-10:30 am
31.6
0
31.6
 1
366
Abbey Windle
Peter Parker
BN
Sun 09:49 am
Sun 10-10:30 am
35.3
0
35.3
2
375
Leo Subler
Flagship Sandy
BN
Sun  09:58 am
Sun 10-10:30 am
–
–
–
–
353
 Gretchen Albers
 Zoe
BN
Sun 10:08 am
Sun 10-10:30 am
36.8
0
36.8
3
359
Anita Antenucci
Dillon
Novice
Sun 10:18 am
Sun 10:30-11:00 am
–
–
–
 –
354
Amanda Geyer
Luke
Novice
Sun 10:28 am
Sun 10:30-11:00 am
33.5
0
33.5
–
362
 Hannah Schofield
 Silver Dollar Bet
Novice
SCRATCH
 SCRATCH
–
–
–
–
371
Kristin Bachman
Coltrane
Training
Sun 10:38 am
Sun 11:00 am or when ready
–
–
–
 –