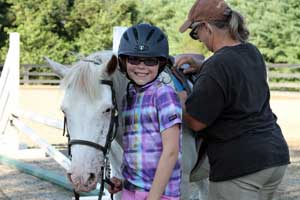 Private lessons and semi-private lessons are offered by appointment and are 45 minutes long. Please text Rebecca for Sunday lessons at (571) 414-1466. For lessons on other days, contact us.
PAYMENT:
Private lessons: Pre-paid block of 10 lessons for $800 or individual lesson $85
Semi-Private lessons (2 or 3 students): Pre-paid block of 10 lessons for $700 or individual lesson $75 per rider
A 24-hour cancellation notice is required to avoid a forfeit.
Make checks payable to "Red Gate Farm". Payment secures your spot, and is due at or near the time of service.  Red Gate Farm does not offer in-house financing or monthly billing.