VHSA SHOWS ARE OPEN TO ALL RIDERS & HORSES! Large indoor and outdoor rings.  Gravel parking lot; overflow in field.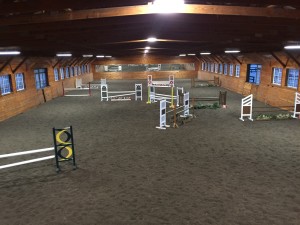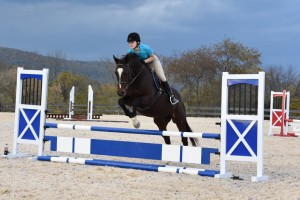 Pre-register for the shows online! Skip the lines, sleep in a little later, pay with a credit card or check, and save money with a reduced office fee! Click here for the ONLINE REGISTRATION FORM
All riders must have a signed Red Gate Release Form on record with us before riding!
Click here for the VHSA Prize List (also includes entry forms)
Click here for Photographer (Hannah Jones Photography)
2017 VHSA HUNTER SHOW SCHEDULE*
19255 Foggy Bottom Road
Bluemont, VA 20135
Sunday, April 9—  Judge DeDe Shumate/Patti Foster
*Sunday, May 7 —  Judge:  Skip Reese/Robin Wood
*Sunday, June 4 —  Judge:  Debbie Mueller/Laura Batts
*Sunday, July 23 — Kristen Campbell/Debbie Mueller
*Sunday, Aug. 20 —  Judge:   DeDe Shumate/ Robin Wood
*Sunday, Sept. 3 —  Judge:  Debbie Mueller/Katie Petronelli
*Sunday, October 1 — Judge:  Laura Batts/ Skip Reese
Wednesday, November 1 — End-of-Year Awards Banquet
                      * = DCArea Horse Show                   

*In case of inclement weather, the horse show may be cancelled.  A message will be posted on our website and on our answering machine by 6:00 am.  Please call (540) 882-3530.
NOTE: 2018 VHSA show dates:  Dec. 10, Dec. 31, Feb. 4, March 4, April 8, May 6, June 3, July 22, Aug. 19, Sept. 2, Oct, 7
Wednesday, November 1 — End-of-Year Awards Banquet.  Prizes listed below.  For information on the banquet, including ordering tickets, please see the Points page.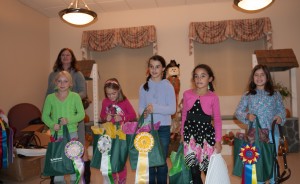 Our facility boasts excellent footing, great judges,  new jumps, multiple warmup arenas, professional lighting/sound systems, sprinkler systems for the outdoor rings, and spectator seating. Our shows have always been fun and welcoming to all riders. Our staff is friendly and helpful, and our ribbons are memorable. Come and join us!  Ribbons are awarded to the top 6 riders in each class. Champion and Reserve Champion ribbons and prizes will be awarded in each division with 3 or more entries. The shows operate under the rules of the VHSA (Virginia Horse Show Association). Points earned from ribbons will be reported to the VHSA, DC Area Horse Show Association, TIP, and recorded here at Red Gate Farm. Red Gate Farm hosts a wonderful banquet at the end of the year that recognizes the top 6 riders in each division for the year who have attended 3 or more shows.
Trailer parking is available  with easy access to the ring and facilities. Picnic tables and bathrooms are available, as well as water for your horses. Our upstairs viewing gallery in main barn has lots of seating/tables, kitchenette, heat and air conditioning, and bathrooms.
We encourage all beginners, kids, first-time competitors, even adult beginners to begin showing at Red Gate Farm. Our staff will assist young riders if needed. Classes with young children will receive small prizes in addition to ribbons. Red Gate Farm wants everyone to have a pleasant, safe, and fun experience. Good luck to all!!