We are pleased to offer training services for horses with our resident professional trainer, Christina McKitrick. For more on Christie, please view the Instructor Page.
Horses in training must be placed in boarding here at Red Gate Farm. Stall board and field board both allow for training. To read more about our boarding services, please click here.
In addition to the normal board services, training services include the following:
A comprehensive, thoughtful training plan designed specifically for your horse to reach your goals
Video and text updates of the horse's progression
Personally scheduled private lessons with the trainer (private lesson fee applies)
We have several options for training services, depending on what your horse may need.
1. Training Ride: Atraining ride scheduled for a date and time that works for the trainer: $60 per ride
2. 8 rides a month / 2 rides a week $400
3. 12 rides a month / 3 day a week training board: $500
4. Full training board 5-6 rides a week $1800 a month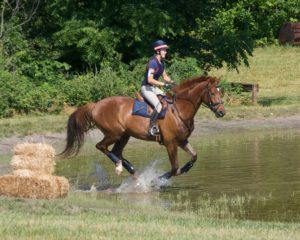 To find out more about our training program, please contact barn manager and trainer Christie McKitrick: christina.mckitrick@gmail.com